---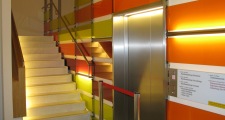 Music notes, books, recordings, estates.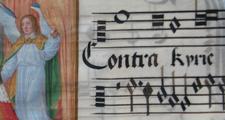 Search the catalogues of the department and the library.
The Department of Music of the Austrian National Library is Austria's biggest musical archives, and at the same time a modern scholarly research library and the place where most valuable original musical manuscripts are kept.
Music manuscripts, printed music, texts of operas and vocal works, musicological writings, recordings, and the estates of important Austrian composers are conserved here and made accessible for study.
The Department of Music came to being in the course of a long crystallisation process within the holdings of the former Imperial Court Library. As early as 1655, with the purchase of Albert Fugger's library, valuable musical items came into the library's holdings. Gottfried van Swieten (prefect of the library from 1777 till 1803) particularly advanced the cause of music. The music collection had a decisive growth in 1826 with the help of the prefect Moritz Earl of Dietrichstein, who had the original holdings of the Court Music Kapelle transferred to the Imperial Library.
From 1920 till 2005 the Department of Music was housed on the fourth floor of the Albertina Building, where it developed into an archives for the most valuable items of musical culture, and also into a modern library for scholarly research. In 2005 it was transferred to the Palais Mollard (Wien 1, Herrengasse 9).
Contact
Department of Music
Josefsplatz 1
PO box 308
1015 Vienna
Tel.: (+43 1) 534 10-315
Fax: (+43 1) 534 10-310
Location: Palais Mollard, Herrengasse 9, Reading Room: 3rd floor
Opening hours and access
More in the web
---
last update 9/3/2016