---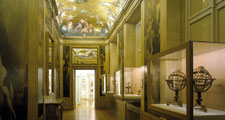 The Globe Museum of the Austrian National Library is the only one of its kind in the world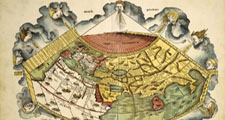 The Map Department administers about 290,000 maps, 45,000 geographic-topographic views, 800.000 picture postcards, 650 globes, 100 reliefs and models of fortresses, and about 81,000 volumes of technical literature and atlases.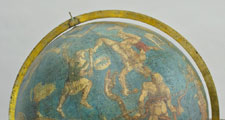 The holdings of the Globe Museum consist at the moment of about 650 objects: terrestrial and celestial globes, lunar and planet globes, and instruments related to globes (armillary spheres, planetaria, telluria).
The opening of the Museum, whose establishment can be traced back to the activities of Viennese globe connoisseurs, occurred in 1956. Nevertheless it can be proved that globes have been in the former Imperial Court Library as early as the 16th century. The main emphasis of the holdings is on terrestrial and celestial globes made before 1850. The Globe Museum has on loan the oldest extant terrestrial globe in Austria. Since December of 2005 the Globe Museum has been housed in the Palais Mollard in Herrengasse. It offers, as well as the valuable objects that may not be touched, the possibility of interactive contact with the materials at computer terminals and a virtual globe.
Contact
Globe Museum
Palais Mollard, Herrengasse 9
1010 Vienna
Tel.: (+43 1) 534 10-710
Fax: (+43 1) 534 10-319

Further Information
---
last update 10/10/2013