---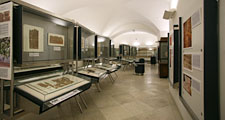 In the Papyrus Museum there are about 200 objects on permanent display.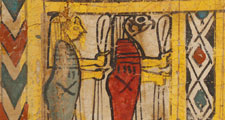 The Papyrus Museum regularly presents objects from the Papyrus Collection in exhibitions on specific topics.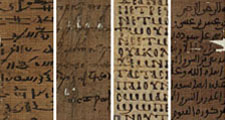 The Papyrus Collection with its 180.000 objects is one of the largest in the world. In October 2001 the Collection was included in UNESCO's list "Memory of the World" as a world documentation heritage site.
The Papyrus Museum, with about 200 objects on display, shows only a fraction of the holdings of the Collection. The objects on display range from the oldest papyrus in the collection, a Book of the Dead from the middle of the second millennium BC, to documents of the Islamic period written on paper in the 13th century AD. These objects illustrate the life of people living in the Nile Valley over a period of three thousand years.
Contact
Papyrus Museum
Heldenplatz, New Hofburg
PO box 25
1010 Wien
Tel.: (+43 1) 534 10-420
Fax: (+43 1) 534 10-395

Further information
---
last update 10/3/2013